Roidmi 2s Smart Drive Edition
Roidmi is another company under Xiaomi ecosystem which produce the very premium looking USB car chargers for Xiaomi.
Roidmi had previously released the "Classic Edition" of the Bluetooth FM transmitter, please read our review here.
Roidmi had just released a new version of their popular Car Bluetooth FM transmitter that seamlessly stream music to any car! Listen to your favorite music, charge your device faster than ever.
The new version now supports hands free calls and Voice Recognition, as well as an IOS apps.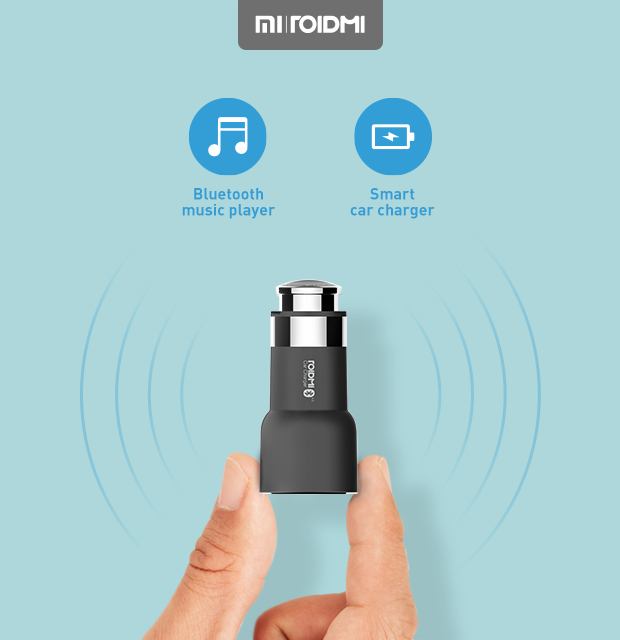 Simple Setup, Easy Streaming
Just insert Roidmi 2s smart car charger into the cigarette lighter, connect to your bluetooth device via Roidmi app, let the app automatically scan for highest-quality FM radio stations for you, and start streaming your favorite music in your car. Roidmi 2s and Roidmi App are compatible with all mainstream music apps. With intelligent noise reduction, free radio connection, and high-definition playback, you turn your car into an entertainment center.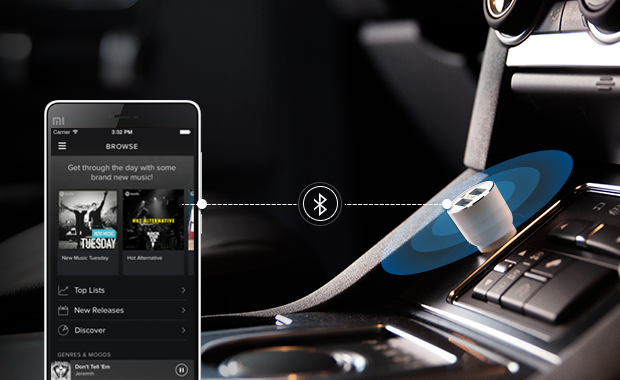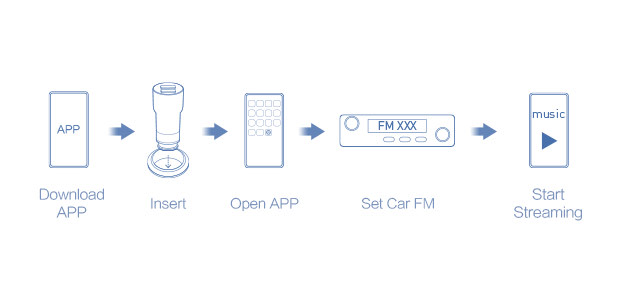 Fast Charging Multiple Devices, Twice as Fast
Roidmi 2s also provides you with the ultimate convenience of charging multiple devices in your car. Roidmi's dual USB ports support accelerated charging with 2.4A for a single output, and 3.8A for a dual output. The suitable input voltage is 12/24V DC, creating 2X charging speed as normal car chargers. The 95% conversion rate of electrical energy also saves time and energy.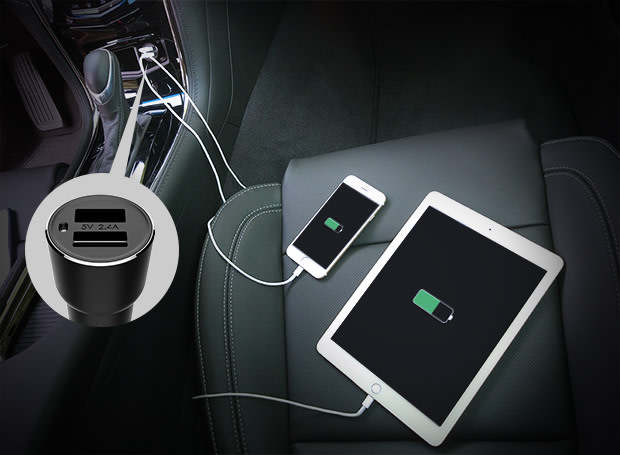 System Compatibility
Roidmi 2s and Roidmi App are compatible with both Android and iOS systems, a better new if compared with the earlier "Classic Edition", which only support Apps on Android, but not IOS.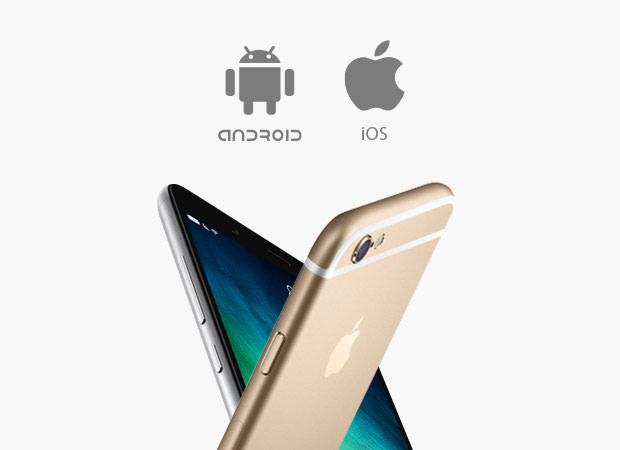 Hands-Free Calling No More Missing Calls (new features)
Roidmi's built-in microphone makes for clearer, more effective hands-free communication and ensures a safer driving experience. Roidmi's microphone possesses a unique background noise reduction function to increase clarity. When there's an incoming call, just shake the phone to answer, and music streaming will be paused automatically.
By simply shaking your phone, you can suspend music playing and receive phone calls.
Navigation Broadcast Hear the Map on Your Phone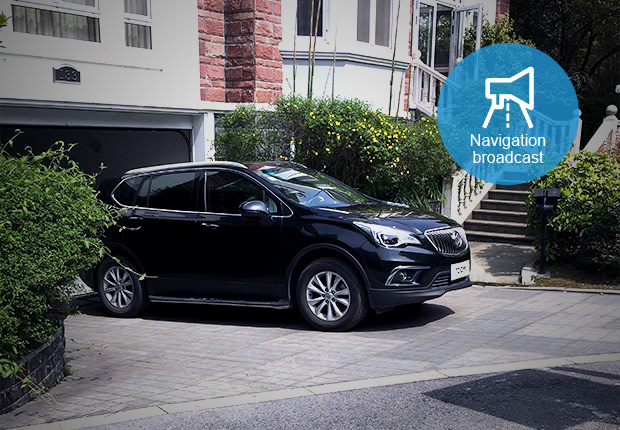 Roidmi 2s is also your navigation companion that broadcasts map navigation on your phone. Navigation broadcasting is another plus from Roidmi 2S. Don't limit yourself from the speaker from your smartphone and missed out the route. Enjoy louder and clearer navigation guidance through car's stereo. When the navigation broadcast is on, music volume is automatically reduced. Safely navigate to your destination, hands-free.
LED System – The USB ports are illuminated by LED lights that can be adjusted in the app
Battery Voltage Monitor Function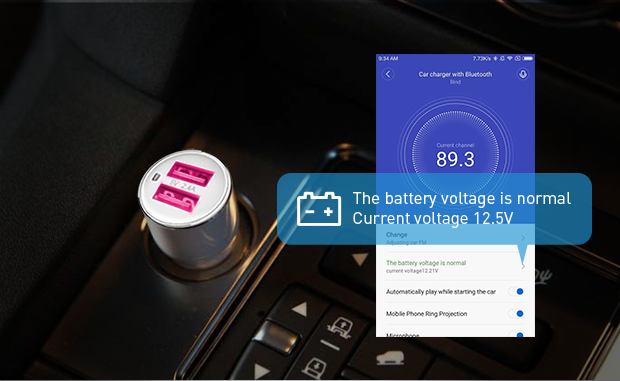 Roidmi 2s constantly monitors your vehicle's battery voltage. When the battery is low, both Roidmi charger and app will alert you with red warning lights and warning sound, making for a safer driving experience.
FM Radio Scanning
Roidmi 2s allows you to stream music safely while driving, with intelligent noise reduction, free FM radio connection, and high-definition playback. It scans for the highest-quality FM radio stations, combining with intelligent background noise-reduction function, greatly enhancing sound quality.
Roidmi Apps – Setting up
You can easily found the Roidmi app in Google Playstore or IOS's Appstore. The following are some screenshots of setting up.
Note : Some screens, features and functionalities may varied between IOS and Android versions.
Boot-up screen
Sign-in using Mi account then set-up
Connecting via Bluetooth
Choose your main music player
Set-up the corresponding frequency on your FM radio and you are done!
Hands Free Functions
Next up, we have the hands-free feature, You are able to use this smart charger to stream your call to your car's audio too! And you will be able to converse with the built-in microphone on the USB charger. They had also packed in a simple 'shake phone' gesture for you to take up an incoming call for conveniency and safer driving or the 'shake phone' gesture can also be use to switch your song to the Next song in your playlist.
Navigation Broadcast
Others than that, Roidmi 2S can also stream the navigation to your car's audio further enhancing your driving experience. And it will automatically reduce the music volume when navigating broadcast is going on.
with this setting only music and navigation will be stream to my car's audio
Battery voltage monitor function.
Roidmi 2S will also helps to monitor your car's battery condition. When the battery voltage is low, it will alert you with a alert tone via your car's audio and also with the red LED lights. For this, you just need to select whether you are driving a Small car or a Big car when setting-up the charger and there is a table in-app also which will tells you the battery health status.
LED Fundtions
The Roidmi 2S also comes with LED indicators which will dimly shine through the dual ports. You can also choose what colors you want in-app.
Car Models compatibility
One major cons that we had observe is that, the total contact conductive electrode design of Roidmi 2S. It have some compatibility issue with some of the cars model and some buyers may find out their car is not under the supported models.
For cars that have the straight-through type cigarette hole which makes the Roidmi 2S unable to fit snuggly in the hole. So when the car vibrate or go through some bump it will get disconnected. But there is one simple workaround for this, you may just insert a small piece of paper to the side of the USB charger and it will fit nicely without affecting the connection.
They specially design a adapter for the incompatible cars too which you need to purchase separately or you may just use a piece of paper to see if it works for you.